---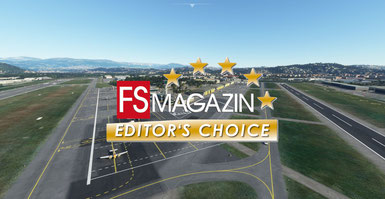 Cannes Mandelieu for MSFS awarded the "Editor's choice" prize from the German magazine "FSMagazin" (https://fsmagazin.de)
---
07/23/2021
Our futur achievement is now on its way !
Airfield of Muret-Lherm - LFBR
---
05/10/2021
New updates
for the MSFS versions of 
Cannes, Avignon and Vinon
Purchase on Simmarket :Download the new version 
Purchase on Marketplace : available soon
Purchase on the LMT shop : by mail 
Cannes Version 1.025
- Fixed windsocks bug.
- frequencies correction.
Avignon version 1.03
- frequencies correction.
Vinon version 1.01
- Fixed position of the gliders ASH25.
- Fixed windsocks bug.
---
02/26/2021
RELEASED : Vinon - LFNF airfield for Microsoft Flight Simulator !
---
01/06/2021
Aix les Milles, LFMA for MSFS goes to version 1.03 :
- added the aqueduct of Roquefavour (Point AW)
-Added an optional file to remove runway lights and PAPI. Dans le nouveau dossier "Extra". 
---
12/012020
Cannes Mandelieu - MSFS goes to version 1.22 :
- Corrects the orientation of the Windsocks according to the wind.
- Various improvements and corrections.
---
---
---
---
05/20/2020
Two new fixes are available on our pages "Technical Support"
"Various fixes" and "LFMD Cannes Mandelieu 2" 
Theses fixes are for Prepar3D V5
---
05/10/2020
ANNOUNCEMENT
All our sceneries are now compatible with Prepar3D V5.
We have also made improvements and adjustments, which we will of course continue over time on all of our products.
IMPORTANT : 
Visit our technical support pages for more details and for the installation instructions.
---
02/12/2020
ANNOUNCEMENT
Our next project, "Aix les Milles" airport
LFMA 
Is now on way.
Some news soon !
---
The airport Avignon Caumont
is available now !
For FSX, Prepar3d V3 and Prepar3d V4
---
---
Welcome to the website of  LMT Simulation
Addons designer for Flight Simulator 
And Prepar3D since 2015
Our goal, reproduce with great fidelity and high quality airports and other scenes for Flight Simulator  and P3D, at a reasonable and affordable price.
Passionate, for each scene, we go on site, take pictures, feel the atmosphere, to reproduce as closely as possible the visual and sound ambience in our productions.
Browse the pages, presentation of this young company,
his products, realized and under development, support, advices
and tutorials.
On the shop you can buy these realizations directly, via
Paypal, online payment site, fully secured.
You'll find too some links to enthusiasts sites, information mines
and superb achievements.
We wish you a good visit
Luc 
---